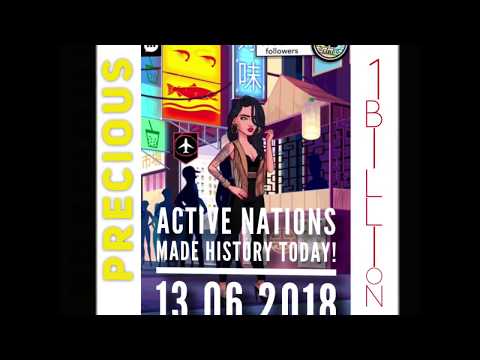 https://www.youtube.com/watch?v=Cn40SvaPpy0
My Name Is Precious! I have gone through ups and downs in KKG, but My Members and Co. Leaders have kept me strong to reach our goal as the Leaders Squad Family. Today June 13 2018 I reached 1 Billion followers. It was a long way, but my Krew is my inspiration! I thank all my KKG Family for believing in me! I'm blessed for having them on my side! I thank the Glu Developers for being there to fix my game when I glitched out or I needed help with anything. I've never lost my progress! Thank you to all the KKG COMMUNITY FOR SUPPORTING MY KREW ACTIVE NATIONS (Founded : Oct 2016) and my second Krew LEADERS SQUAD (Founded: June 1 2018).
ONCE AGAIN! THANK YOU AND I WILL KEEP MOVING FORWARD IN KKG!
#ActiveNations & #LeadersSquad Krew Owner PRECIOUS.