Hello dolls! 💖
The 6th Kimiversary is over and I'm pretty sure you're still looking at your new clothes and ignoring your kstart balance, because it's probably very VERY low (if there's anything left). But do you know what the end of Kimiversary means?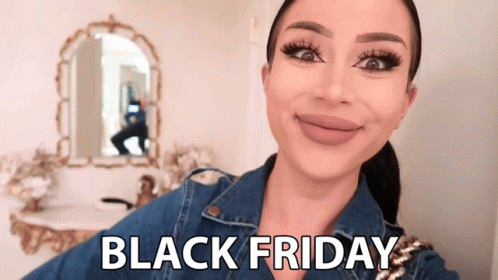 Yup! Since so many of you kept asking in our 
Saving for Kimiversary project 
 about Black Friday edition and staring early I decided to make a new discussion today! 🥰 This year Black Friday is on
27th of November
. ⭐️ That means we have pleanty of time, but since you probably want to save more than for Kimiversary... it's good idea to start now!
Our rules would be very similar to last project:
According to your voting we'll update our kstarts at the beginning of the month or at the end until September or October. Then we'll do weekly updates! Hopefuly they'll be updated in our lovely charts like last time. 
You can join us at any time and any month! No need to ask, you're always welcome. 💕
You can take 1 spin on new kollections and spend kstars to get free box durning VIP - it's totally fine and normal to do, just save the rest.
I know we have plenty of time, so I suggest saving ,,for real" since mid or late September. If you like VIP or GB items durning summer months - get them. Don't regret letting them go later!
I'll ask you in my next comment how we should update our kstars giving you 4 options, so please vote by picking up one reaction!
Also I'd love to include 
Black Friday Guide 
for new players and eveyone else needing it, so if any experienced doll wants write it down this please DM me until November!
We all managed to save so many kstars and create this awesome, supportive community that I'm even more excited for Black Friday edition! 💕❤️ You have no idea how proud I was! Please feel free to comment, share your opionion and suggest anything you want. I'm doing it all for YOU and you're the most important part of this project! 🥰
LIST OF DOLLS SAVING FOR BLACK FRIDAY:
https://docs.google.com/spreadsheets/d/1D32p79SjT4wqmUANvniu5suhlI2IwcQOpPWqF_ZYkCU/edit?usp=sharing