Hiya Stars & Starlets!
From the 22/02 - 24/02 Only, you can buy an exclusive item for 50 stars that isn't available in the wardrobe!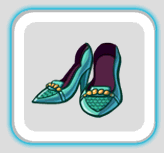 Obviously the dudes, don't get these beauties xD
Infact, stars get a funky red shirt!
With this comes the announcement of the upcoming event!
iOS players
have from the
24th February to the end of March 2nd
you have to win STAR Awards for your chance to earn cash, stars & clothing!
If you are playing via
Google Play
you have until
the end of March 4th
to nab awards for your chance to win clothing, cash & stars!
We are certainly being spoiled this month
I'm predicting this is gonna be a toughie with the new buzz feature making it harder and with it's glitches, but we're wait and see what this event brings when it arrives!
Note
: This event is only available if you on level 11+ & have completed The Wooden Cuckoo.
Happy Stardom!