Wanting to check and see if the recent Casowary sniper was still in my Craft folder, and found something much worse!
I have 5 weapons to be Crafted, but only the Casowary shows up. I lost the
17.5x Megaera Tesla, the 17.5x Jahannam Heavy
, and 2 recent weapons higher than my current 15.5x weapons that I was waiting to get to Level 160 before crafting. Now 4 of them are GONE!!!
What should I do?
Here is the home page showing the number 5 above Craft;
Here is the main Craft Page, Note that 3 of these say Ready to Craft; Shiper, Tesla and Heavy.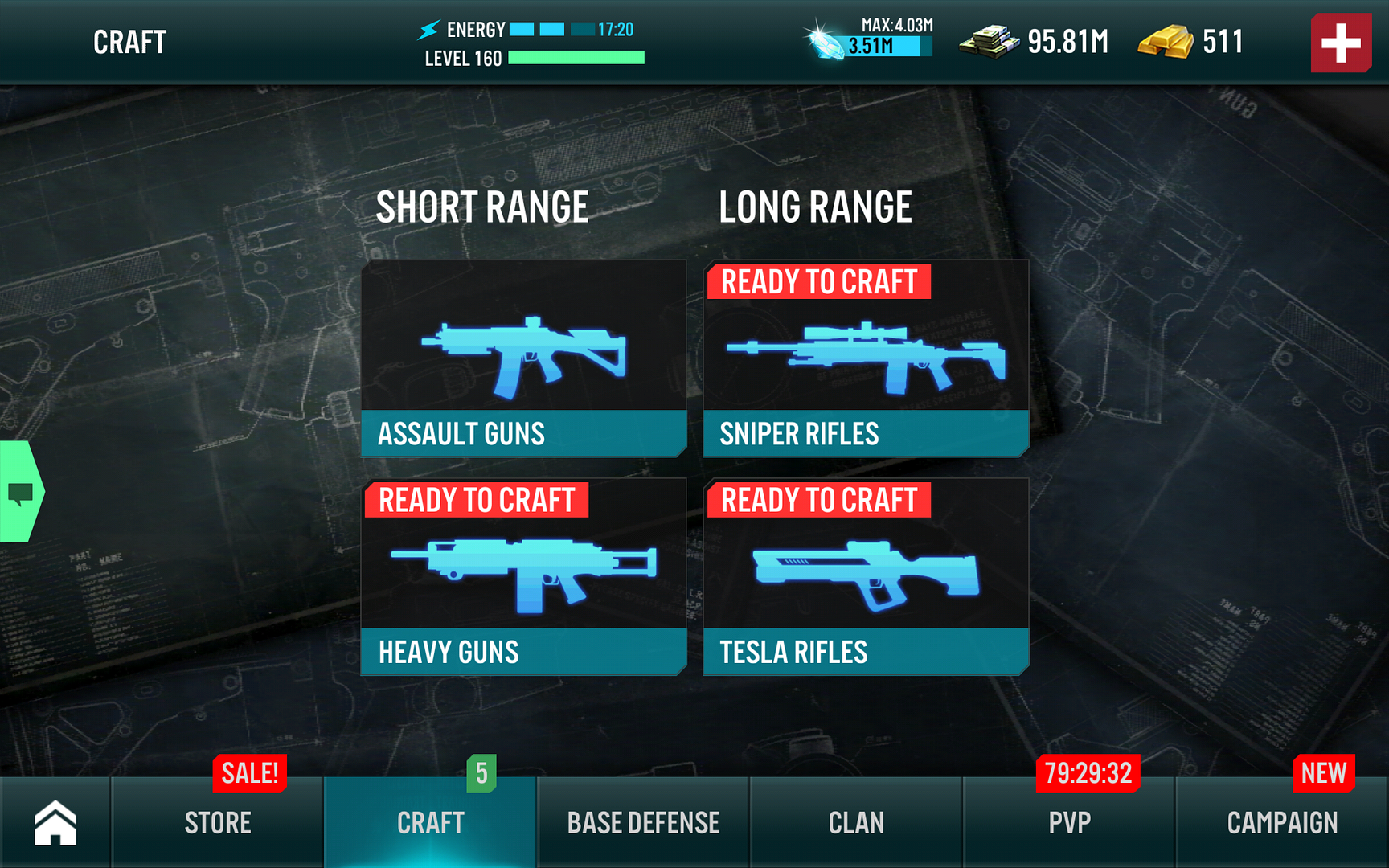 Here's the Sniper Page with the latest Sniper shown, no problem here.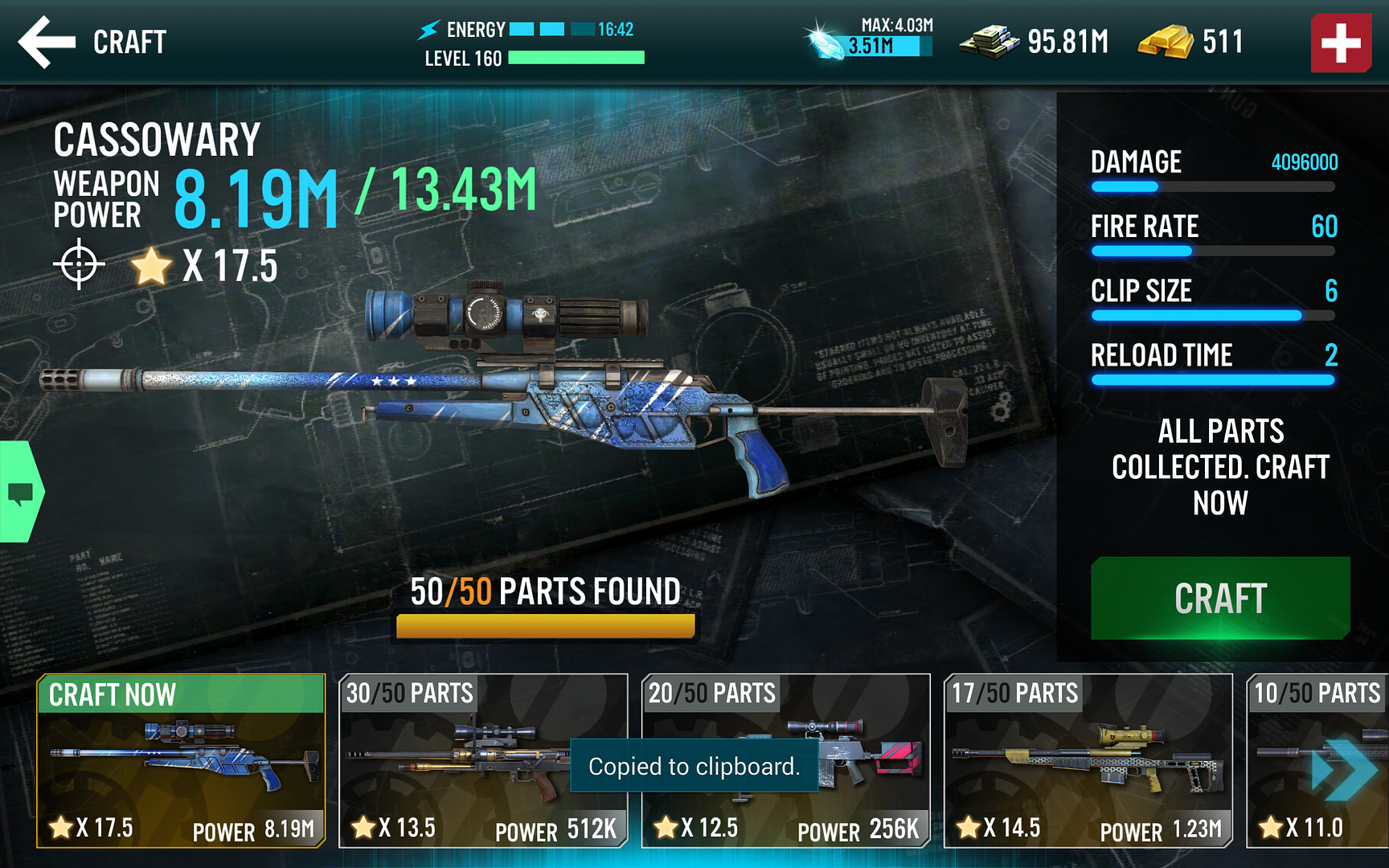 Here's the Tesla Page with no weapons ready;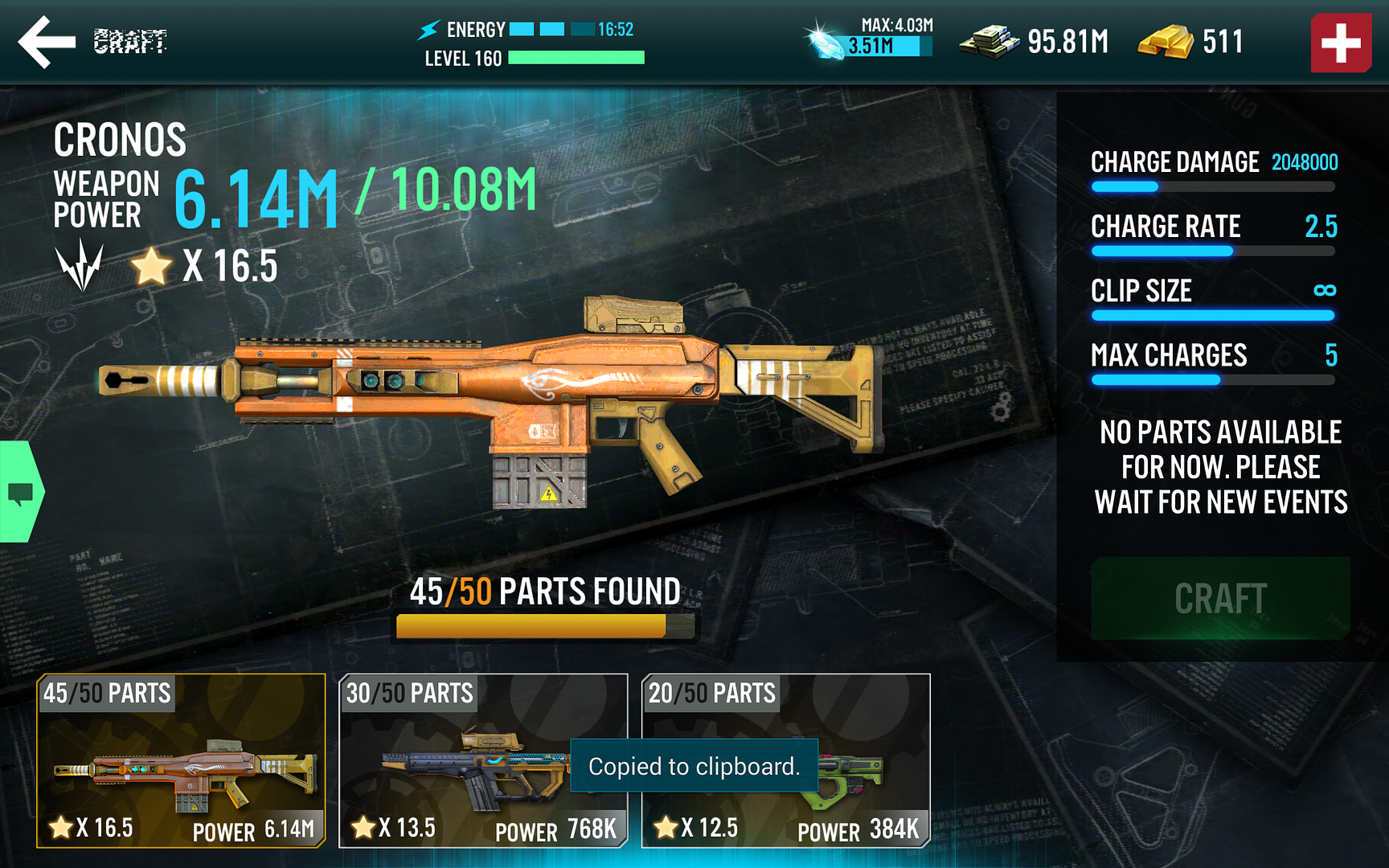 Here's the Heavy Page with no weapons ready;
Username; SBDMAN
Clan: BRAVEST
Device; Samsung Galaxy Tab S Pro 8.4
os: Android 4.4.4