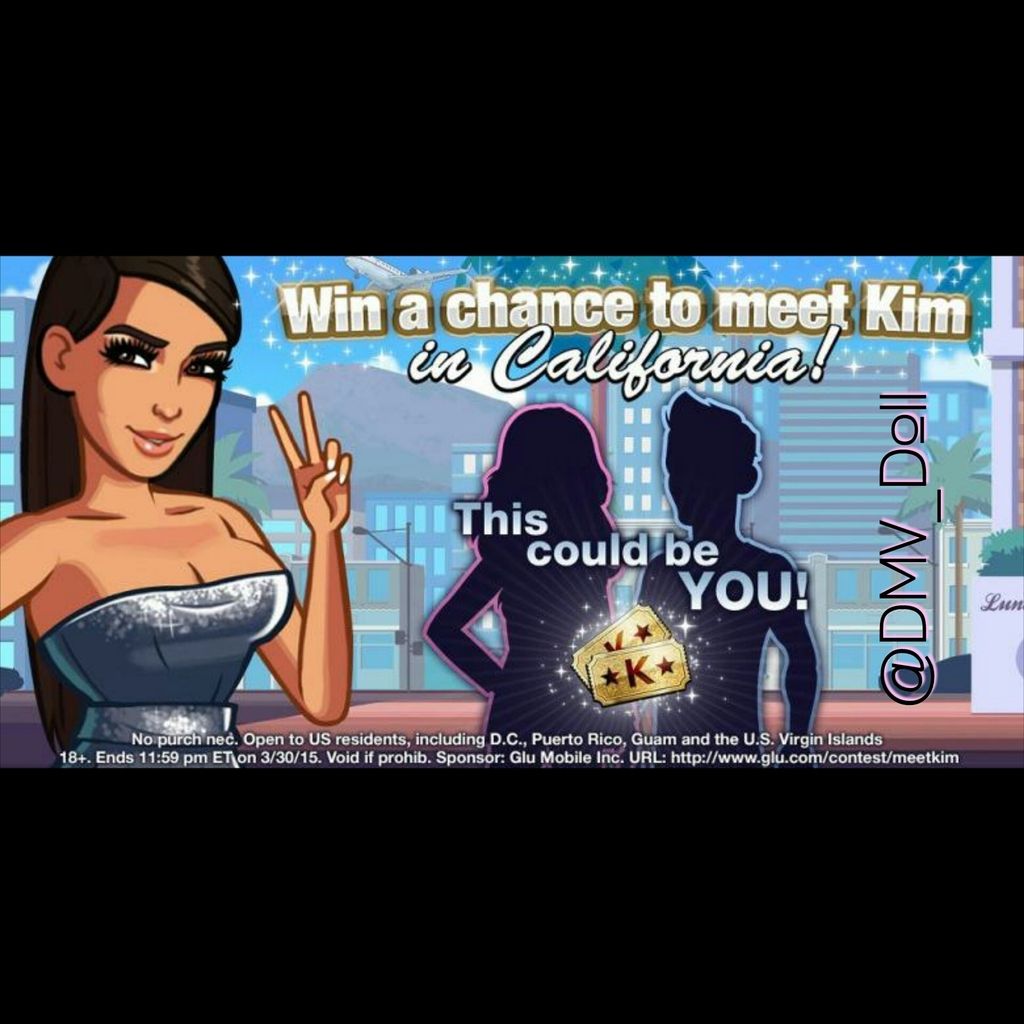 Beginning March 20, 2015, and concluding on March 30, 2015, Kim Kardashian: Hollywood players will have the opportunity to earn sweepstakes entries in the form of golden "K-Tickets" with the completion of each 5-star project (photo shoots, appearances, film and TV shoots, modeling gigs, etc.) during this period. The more K-Tickets earned, the greater the chances of winning!
Following the end of the designated entry period, five winners will be selected and flown to California to meet Kim!
Winners will receive:
*Round-trip airfare
*Hotel accommodations
*A meet and greet with Kim Kardashian West
*Ground transportation
"We're excited to offer players of Kim Kardashian: Hollywood the potential opportunity to meet Mrs. Kardashian West," said Glu CEO, Niccolo de Masi. "This transmedia offering, connecting Kim's virtual and physical worlds, is unique to Glu's celebrity gaming platform. Fans of the game have been unwavering in their support and their ongoing feedback continues to shape future updates. To all of the fans, thank you and best of luck!"
Visit
http://www.glu.com/contest/meetkim
for official rules and details
I don't make the rules... I just follow them most of the time 😉

Andriod player