So when I was d-lister, I have looked at this forum, and I guess I saw the post from Zbj?
She was basically explaining how she found her husband, she said when she was d-lister, she'd looked up
A-listers and decided who to marry when she'd be finally A-lister.
Since I read her post, I thought it'd be more fun than just to be an A-lister but have some goal to achieve.
So I have done the same thing, found this character named "Amelia Stewart" but she actually never appears in my game lol.
It seems she is just in game character on the list for me at the moment. She might appear someday though when updates come around.
Anyway, I was just wondering if anybody has seen this character in your game lol.
I am curious haha.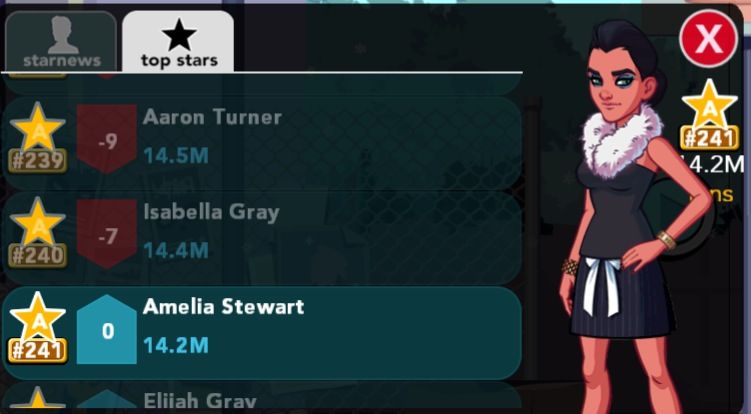 _______[Game Center ID:Ocean_Lane]_______